Welcome back Robinson Gill Lawyers
Melbourne University Soccer Club is pleased to welcome back Robinson Gill Lawyers as a shirt sponsor for 2019!
MUSC has a very strong 20 year history with Robinson Gill Lawyers, with many years of sponsorship and legal support throughout the years. The partnership goes all the way back to 1999 when Robinson Gill were shirt sponsors for the Uni Blues!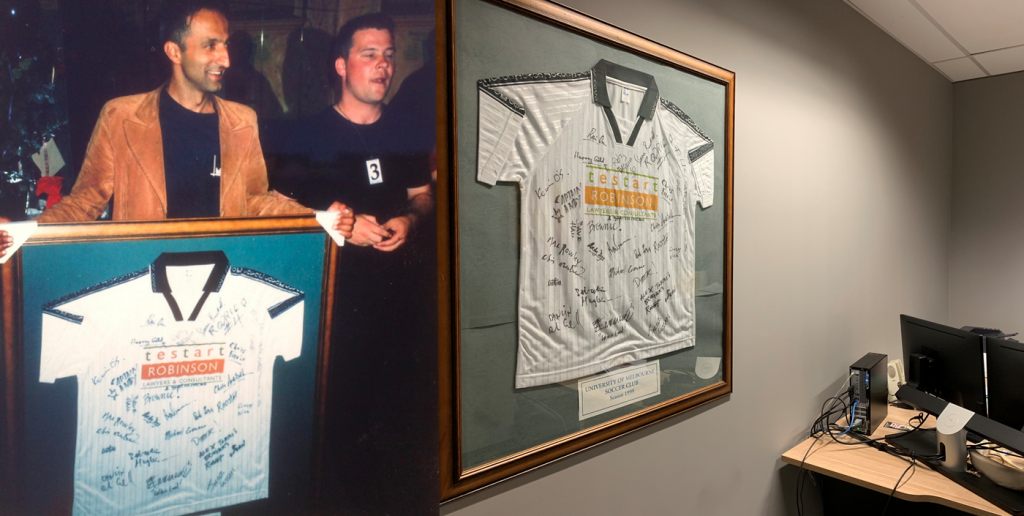 For over 30 years Robinson Gill Lawyers has provided expert legal advice and a full complement of support services across all major areas of legal practice, with most holding Law Institute of Victoria Specialist Accreditation in all areas of legal service including Family Law, Personal Injury Law, Commercial and/or Litigation. Robinson Gill understand that every client's case is different and has its own unique requirements, promising to work with you to ensure a holistic client centred service that delivers results. Whether you're a client, health care practitioner or professional service firm Robinson Gill will work collaboratively with you to ensure the best possible client centred outcome is achieved.
Speak to a Lawyer
Call (03) 9890 3321
Visit https://www.robinsongill.com.au/