About
Founded in 1947, Melbourne University Soccer Club has grown to become one of the largest senior soccer clubs in Victoria.
Based at Princes Park in Carlton, MUSC provides football opportunities to University of Melbourne students and alumni as well as the general public.
Melbourne Uni's most competitive teams play in the Women's Victorian Premier League and Men's State League 4 West competitions run by Football Victoria. We also have teams in Women's State League 2, 3 and 4, Men's State League 5, Men's Metro 1 & 4, Men's VicSoccer Premier League and Division 1, and Men's Masters (over 35s and over 45s) competitions.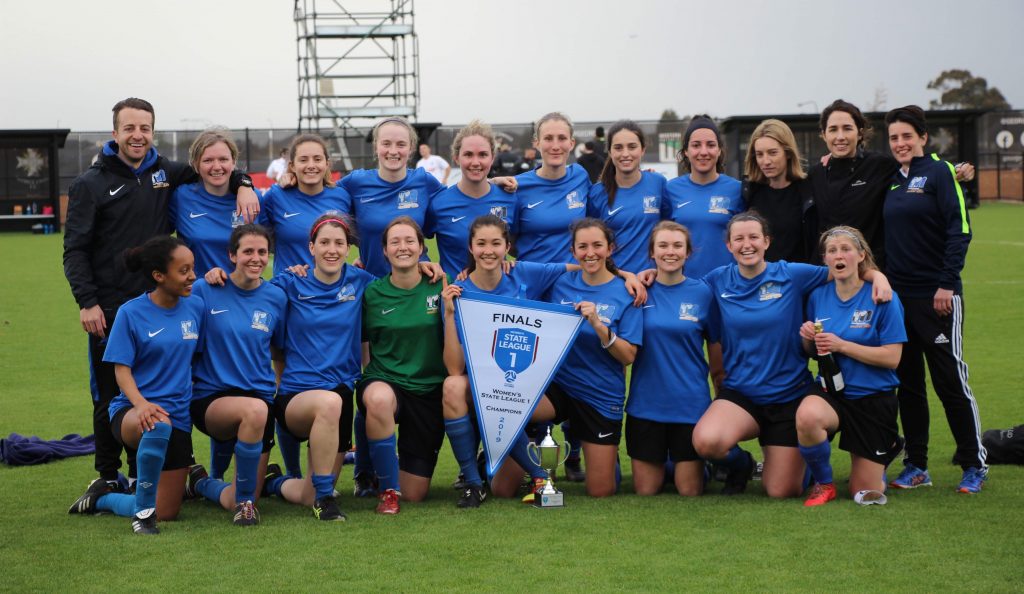 Melbourne University Soccer Club is an important City of Melbourne community sporting club. The club facilitates active living in the City of Melbourne by providing footballing opportunities to hundreds of people who live, work, study and visit the Melbourne municipality.
MUSC plays an important role in the lives of many university students moving to Melbourne from regional areas, interstate or overseas, helping them settle in Melbourne and form social connections through participation in sport.
MUSC has a reputation in Victoria's football community as an extremely welcoming and inclusive club. Individuals from a combined 64 countries sought a footballing experience with MUSC in the first quarter of 2019. MUSC is a champion of Pride in Sport and has initiatives to promote mental health awareness and sports gambling harm awareness in the community.