Donate to MUSC
Supporters can make tax deductible donations to MUSC via the University of Melbourne's tax deductible giving program.
100% of donations made through the program go to MUSC. All donations are greatly appreciated and help secure a vibrant future for the club.
Tax deductible donations
Click here to make a donation to MUSC
Select or enter an amount to donate. Select whether this is a one time or reoccurring gift.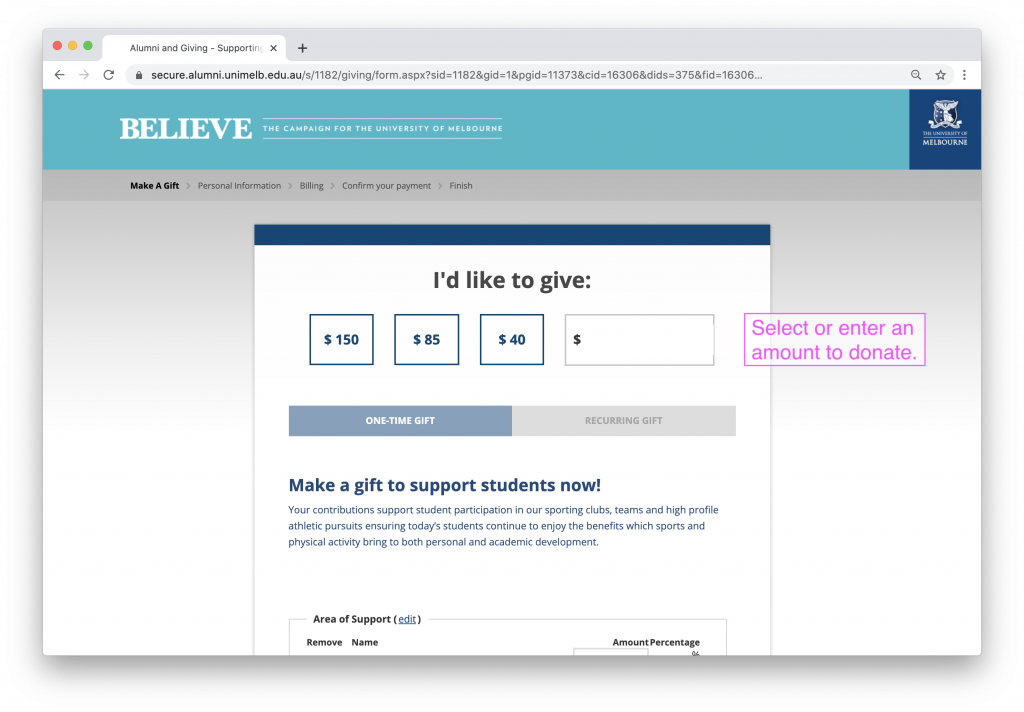 The amount you specified will be shown as being to directed to the Soccer Chapter. Click the Next button to proceed.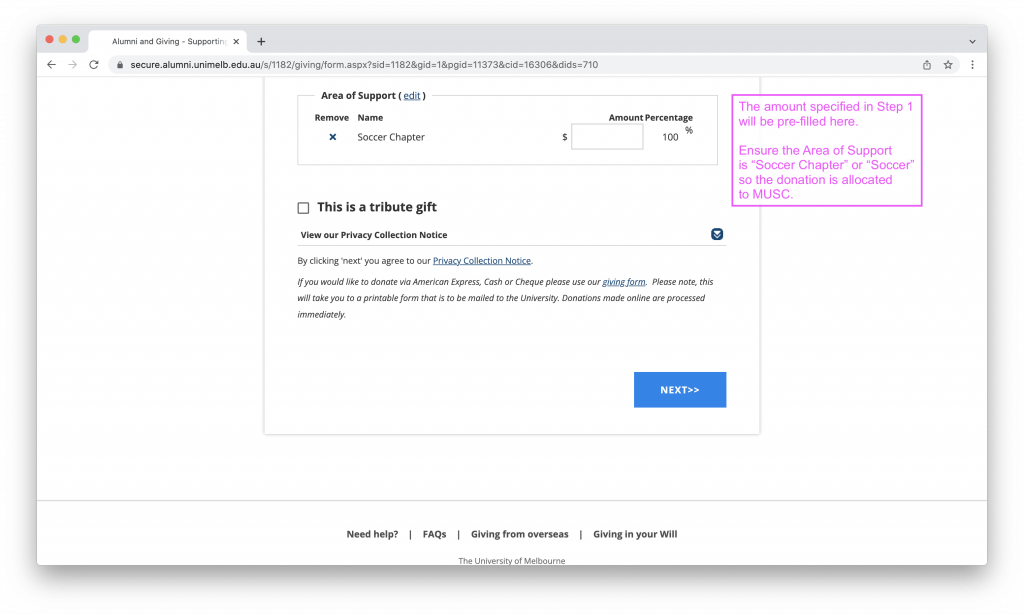 You will be prompted for your name and email address.
You will be prompted for your billing address and credit card details (Visa or Mastercard).
Be sure to scroll to the bottom of the donation summary page and press the Confirm button to finalise your donation.
Your official tax receipt will automatically be emailed to you by the University of Melbourne.
It would be appreciated if you could email [email protected] to let the club know you have made a donation. If you have a particular MUSC initiative you would like your donation to support, please let us know.
Non-tax deductible donations
Should you wish to donate to the club directly, you can do so by direct transfer. Please note that donations via this method will not be tax deductible.
Please email [email protected] for details.