New Club Crest
We are excited to launch our new club crest!
The new MUSC crest features elements from the University of Melbourne's coat of arms: the Southern Cross, and Nike, the winged Goddess of Victory from ancient Greek mythology. "UoM Blue", black and white are the traditional sporting colours of the University and the colours of the club's early playing kits.
The new logo will be used as the badge on club team-wear and merchandise going forward.
A big thank you to everyone at the club and Melbourne Uni Sport involved in the design and approval process.
The MUSC Online Store, run by our team-wear supplier This Is Football, has been updated. All merchandise produced going forward will carry the new logo. New products will be added to the store as the 2022 range of clothing becomes available. In some more good news, Nike will be expanding their range of women's off-field clothing in 2022.
2022 will be the club's 75th anniversary. 2022 will also see the club celebrate 40 years of entering teams in women's competitions. Stay tuned for more announcements about special anniversary playing kits and merchandise.
Pride variation
A pride variation of the new logo has been produced. It incorporates the Pride Progress flag.
Products with the pride logo will be made available through the club's online store in 2022.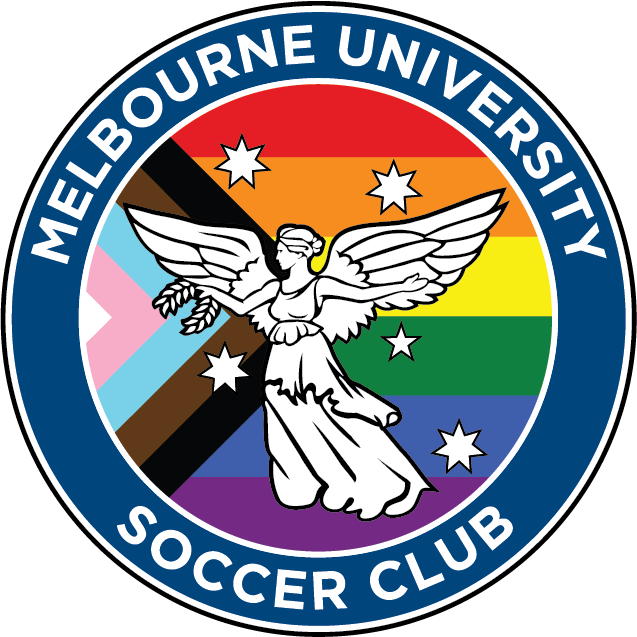 Why the change?
The old logo has been fine for some applications and not so great for others. It has never really looked like a proper, traditional football club crest, which is generally a shield or circle.
The old logo, supplied by MU Sport, was originally short and wide. Because of its dimensions, it was very small when printed on jerseys.

A square version of the logo was created so that it could be printed at a larger size.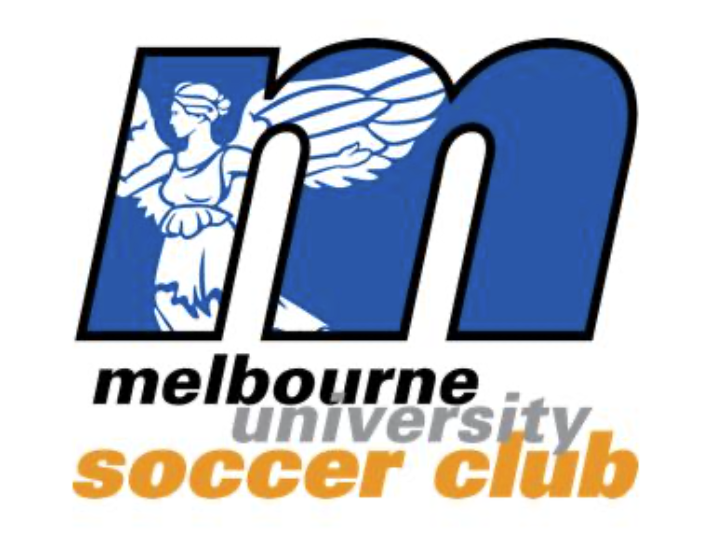 The logo wasn't bordered so it never looked very good on backgrounds without a solid colour, such as photos.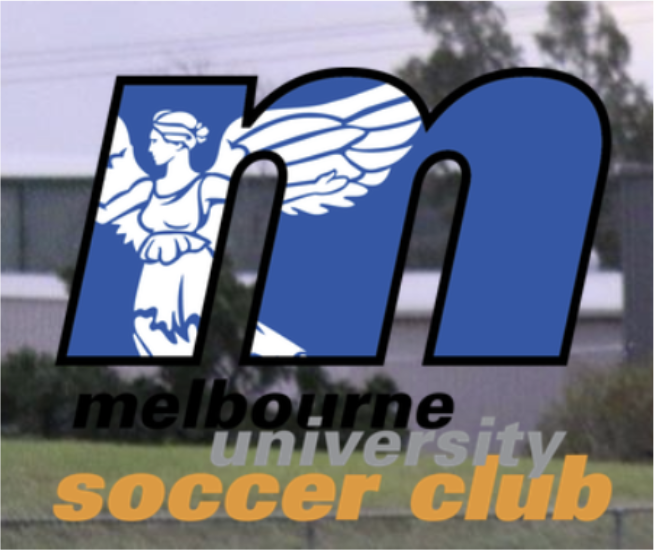 The old logo did not work well on backgrounds that clashed with one of the colours used in the logo.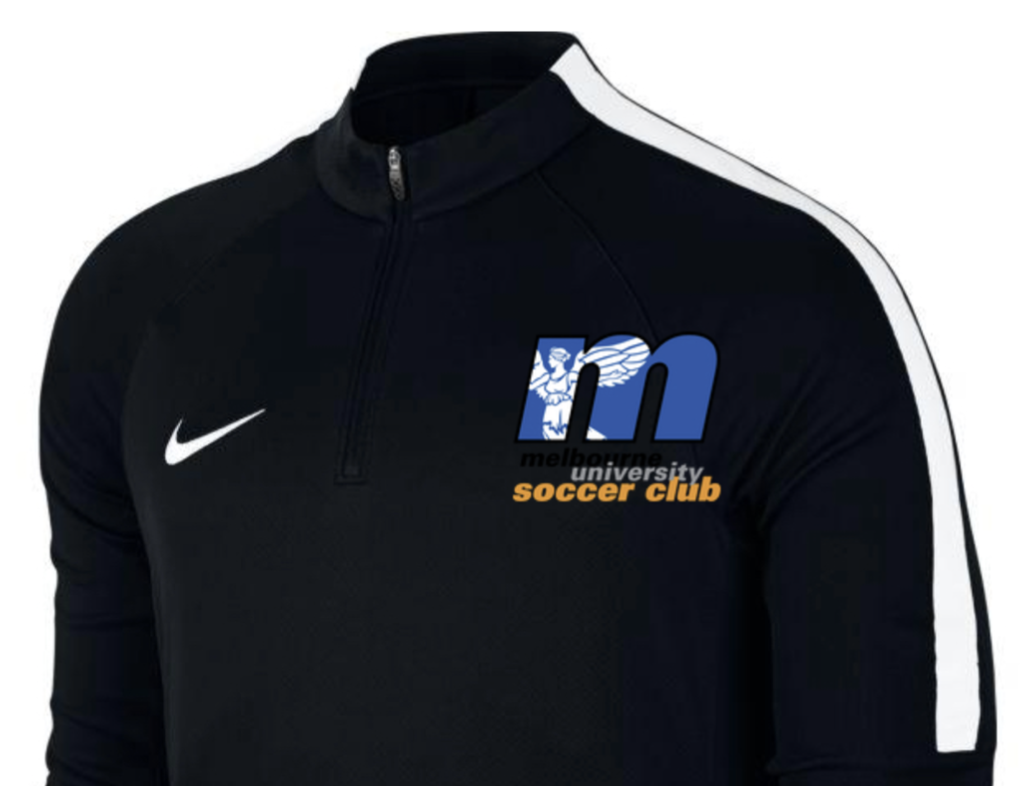 Multiple versions were produced to be used on different background colours.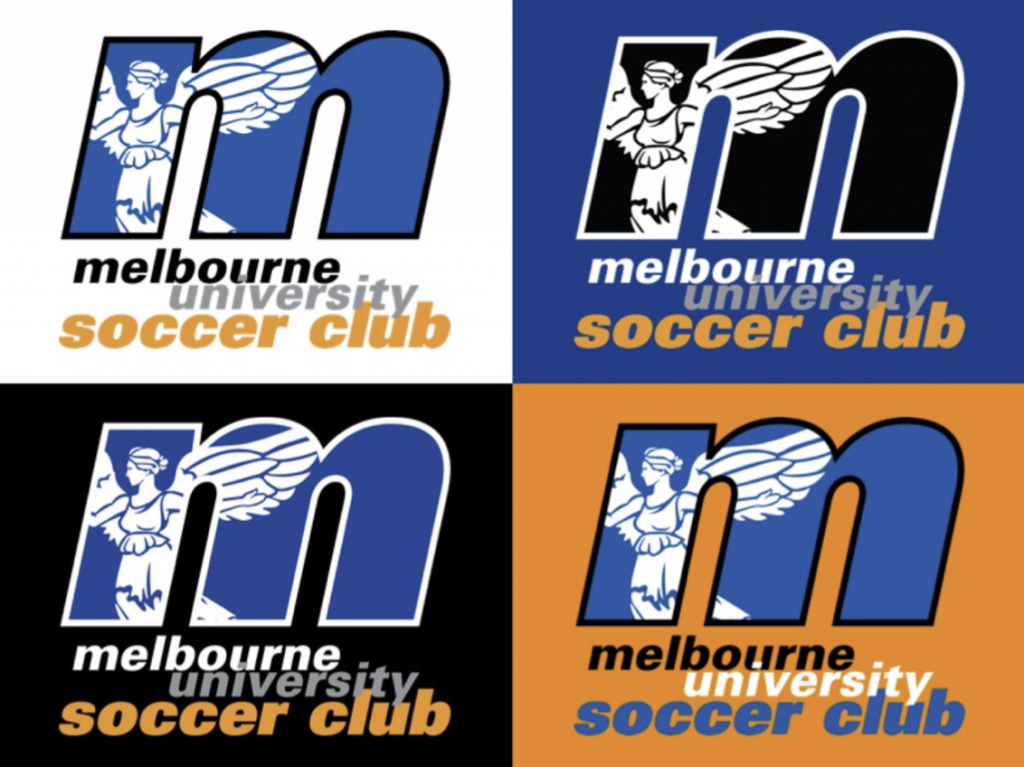 This created extra work and drama for our volunteers and equipment suppliers to ensure the correct colour variation was used. After all that, it still never looked like a proper soccer club crest.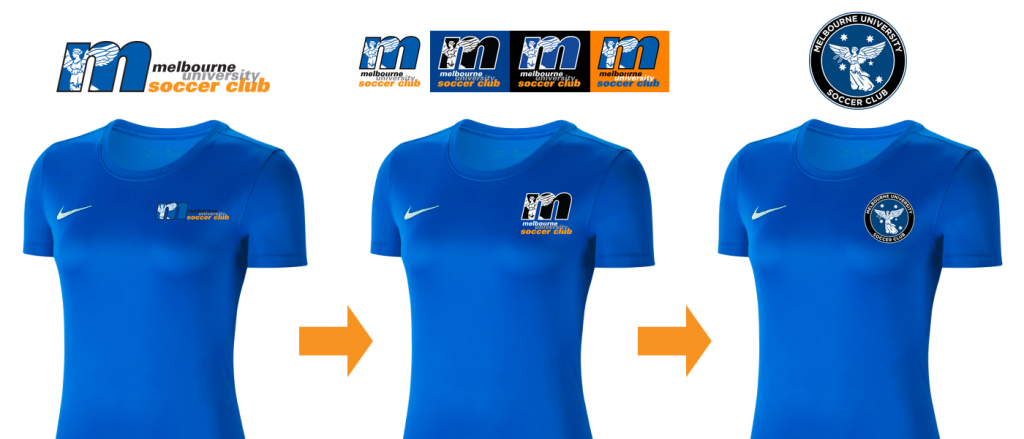 Resource: musc.png (transparent background)