Pride Football Australia tournament: Alex Gounis Interview
In this special interview, we talk to our very own Alex Gounis about the Pride Football Australia tournament and his involvement with it.
Tell us a bit about the Pride Football Australia tournament:
The PFA tournament takes place in October each year, with Melbourne and Sydney men's and women's teams battling it out to take home the respective trophies.
The women play for the Julie Murray Cup. Julie had a long and successful footballing career in Australia and overseas, representing the Matilda's many times.
For the men, the Sydney Rangers and Melbourne Rovers play for the Justin Fashanu Cup. Justin was the first openly gay footballer in the UK. He came out as gay in 1990. Justin experienced disgraceful homophobia within football. As a black player he also experienced racism. Justin's story has a tragic end, and he committed suicide in 1998.
Each year, the tournament becomes a bigger spectacle. There have been social games added and there is talk of other states participating soon.
And last year was pretty special as we had NPL player Andy Brennan participate. Andy announced he was gay in 2019, and is Australia's first ever opening gay professional footballer.
Why is it important?
Playing / watching / supporting football is the best. And everyone should be welcome to be who they are and get involved. The PFA tournament is a great way to showcase that football and all sports can and must be for everyone.
It has been 30 years since Justin Fashanu, yet not a single other professional player in the UK feels comfortable enough to come out as gay. There have been times when I have heard or experienced homophobic comments in sport. These are all stains on the football community. So there is still a long way to go for the football landscape to be completely welcoming and embracing of the LGBTIQ+ community. But there has been progress. And MUSC is one club that truly celebrates diversity and inclusion across the board.
On a personal level, football has always been a huge part of my life. And as a gay man I am proud to play the sport I love and help raise awareness for the importance of diversity and inclusion in football.
How did you get involved?
When moving to Melbourne in 2011, one of the first things on my list was to join a team. My closest team was Yarra Jets, and a number of Melbourne Rovers' players were part of this team. This was back in the good old days when I was a bit younger and had the legs to play in the midfield.
I was lucky enough to have played in 2011, and have played most years since – even when I had moved to Sydney (don't tell the Sydney Rangers).
What is your fondest memory from the tournament?
There was a particularly dramatic match a few years ago in Sydney. It was still all tied after extra time. I was pencilled in as the 5th penalty taker.
Luckily our keeper had a massive game and penalty shootout, so we had won it without me needing to step up and a penalty. (I was also especially relieved as I conceded 2 penalties in that match…)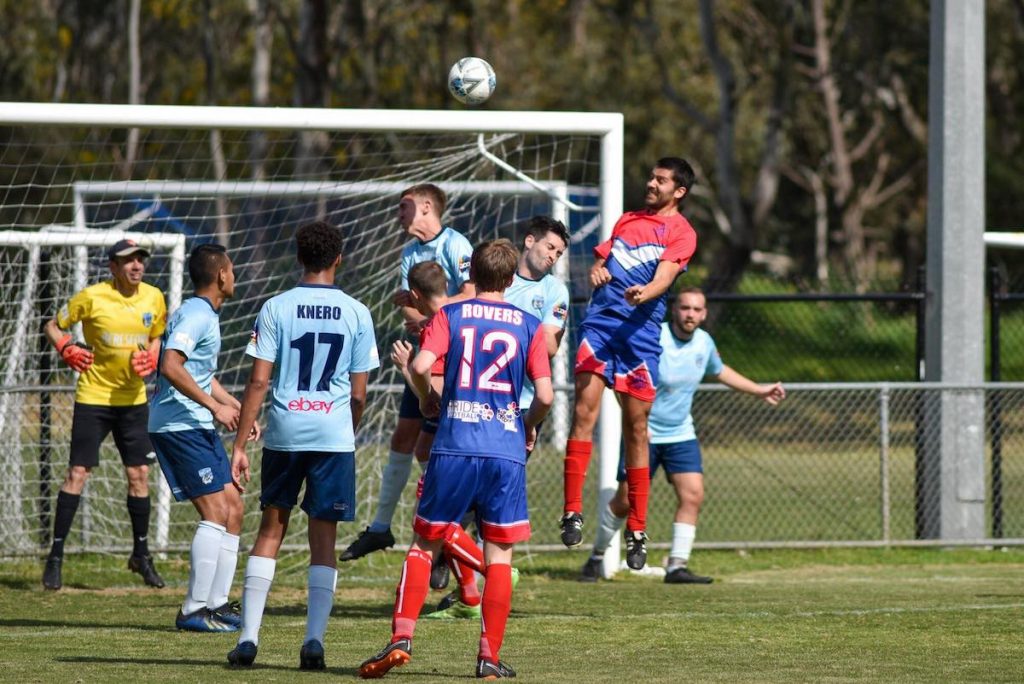 Is there typical Sydney v Melbourne rivalry?
Definitely! The games are very competitive. As a one off cup match, both teams are understandably desperate to win. I hate losing.
But it is awesome coming together at the pre and post-match functions and celebrating the PFA tournament as being much more important than just winning the match.
Thanks for sharing Alex! Good luck smashing Sydney again this year!